Our Products
Our mission is to be the easiest and most powerful way to take payments online.
CURRENTLY VIEWING
Spiffy For Infusionsoft
App for Infusionsoft order forms. Must be an Infusionsoft customer
www.gospiffy.com
Spiffy for Infusionsoft makes it easy to turn your native Infusionsoft order forms into conversion-optimized sales machines. We also have the ability to optimize Infusionsoft's ecommerce shopping cart checkout pages with our Ecommerce addon. Need to use Infusionsoft's affiliate tracking, or process payments via Infusionsoft? This is your solution!

Spiffy Checkouts
The easiest, most powerful way to sell services & digital products.
www.spiffy.co
The easiest way to take payments through your website. Integrate directly with Stripe and PayPal for processing, and integrate with marketing and CRM tools like ActiveCampaign, Hubspot, Keap, Infusionsoft, Facebook Pixel, and Google Tag Manager. (Optional)
Plus a robust Zapier integration to connect all other tools.
About Spiffy
We have a deep passion for helping small businesses, agencies, and entrepreneurs grow their business online.
Over the past 4 years, we've helped our customers generate over $650M in online sales. Our customers currenly process over $300,000,000 in payments every year, and we're just getting started!
Today, we have two different products that make it easy to create seamless,  high-converting and mobile-optimized checkout experiences for your customers. We have an app for Infusionsoft order forms, and we have our new Spiffy Checkouts platform, that only requires connecting a Stripe account to start taking payments in minutes!
Here's where Spiffy came from…
For the entire last decade, we were practitioners working behind the scenes, building one of the top marketing agencies in our industry. We geeked out over high-converting marketing funnels, automated sales processes, and running large 7-figure marketing campaigns for some of the biggest personal brands and thought leaders in the world.
This experience revealed a huge gap in the marketplace in regards to payments.
The powerful tools out there are too complex, too expensive, and have a steep learning curve that make it so the average business owner has to spend hours playing with complex tech. Easy tools that exist are extremely limiting and are only good at selling one type of product or service, they aren't flexible enough to run your entire business with it.
Even today, it's still way too hard for the average business owner to figure out how to take a payment through their website.
We needed a tool that was easy-to-use, powerful, flexible, fast, had deep integrations with our other marketing software tools, and passed all the sales data back to our CRM.
This tool didn't exist. So we decided to build it.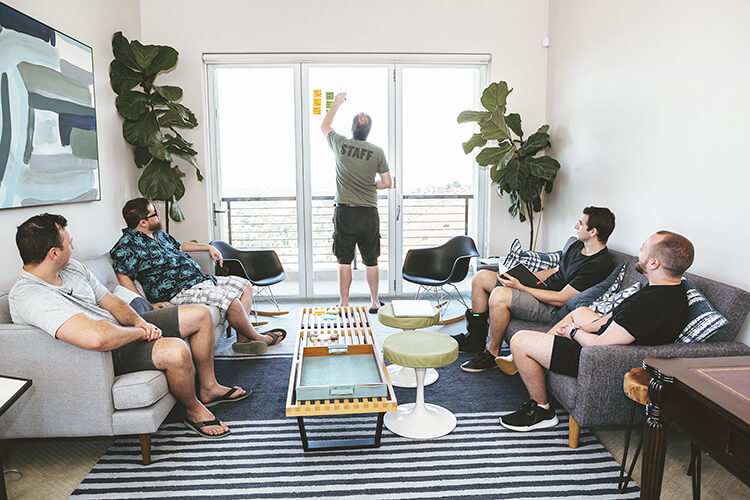 Our History
As early as 2013, we were custom coding Infusionsoft order forms, making them mobile-optimized and building out custom one-click upsell sequences to maximize conversion and revenue for our clients.
The first step was solving the solution for our existing network of clients, colleagues, and partners in the Infusionsoft community.
In 2015, we productized our mobile-optimized template, and created the original Spiffy product (now called "Spiffy for Infusionsoft"), that makes it easy to optimize Infusionsoft's order forms and shopping cart checkout process. It's still the go-to solution for Infusionsoft customers all around the world.

The next step was building a state-of-the-art software tool that made it easy for anyone to start selling their products and services, and take payments through their website.
In 2018 we started building our new Spiffy Checkouts platform, behind the scenes, and at the end of 2019, we started bringing on customers to our new platform.
We created Spiffy Checkouts to be the easiest, most powerful way to take payments through your website, and implement current best practices to boost revenue and conversions, without having to know code or hire a fancy (and expensive) developer.
You could be up and running, taking credit card payments within the hour. Create your account today and take Spiffy for a test drive! You're covered by our 30-day 100% money-back guarantee. Buy Spiffy Checkouts, connect your Stripe account, and create a checkout. You can start taking payments in the matter of minutes.
Click here for more information on our Spiffy Checkouts product.
Start learning your favorite topics today
start your free 10 days trial now
Please add MailChimp API Key in
Settings