Supercharge Your Infusionsoft Shopping Cart 
Checkout
In 56 Seconds, or less.
Now You Can Leverage the Full Power of the Infusionsoft Shopping Cart
with a Beautiful, Optimized Checkout Process!
Ever since we created Spiffy for Infusionsoft Order Forms, we've been getting countless requests to build Spiffy to work on the Infusionsoft Shopping Cart checkout pages too.
However, it was easier said than done…
The functionality and technology behind Infusionsoft's Shopping Cart, and Order Form features are quite different. Which required us to re-build a separate version of Spiffy to work for the Shopping Cart.
Long story short, we listened, and delivered!
Now Spiffy can optimize your Infusionsoft Shopping Cart Checkout pages too!
Here's what you get with the Spiffy Ecommerce Shopping Cart upgrade:
Conversion-Optimized Shopping Cart Checkout
Mobile-Optimized Shopping Cart Checkout Pages
Unlimited Page Loads
Zero Additional Transaction Fees
55 Second Setup – Copy, Paste, Done!
Plus all the added benefits of processing your orders through Infusionsoft:
Affiliate tracking works
All your sales data is in one place, which means better reporting
Ability to leverage Infusionsoft's failed payment automation
And much, much more.
Upgrade to Spiffy Ecommerce today. Our Shopping Cart Checkout upgrade will optimize your Infusionsoft checkout pages in seconds, for only a one-time fee of $199.
Create your Spiffy account today, and add the "Spiffy Ecommerce" upgrade at checkout.
FAQ
Does Spiffy Ecommerce have a free trial?
Spiffy Ecommerce comes with a 30-day 100% money-back guarantee.  You can give Spiffy Ecommerce a try for 30-days risk-free. If it's not a good fit, simply ask for your money back, no harm, no foul.
Click here to try Spiffy, risk-free.
(You will add Spiffy Ecommerce to your order at checkout.)
Does Spiffy Ecommerce have the Drag-and-Drop Builder?
The drag-and-drop builder is exclusive to our flagship product for order forms, and doesn't quite make sense for the shopping cart.
The Infusionsoft order forms and shopping cart function very differently.
The user experience for the shopping cart is a multi-step, "horizontal" and dynamic checkout process, where people can go back and forth between your storefront and the shopping cart, adding and removing products.
The order forms are a one-step checkout for a static offer, where you can actually build your sales page on the actual order form, and the user/customer cannot change what is being sold.
For those reasons, it doesn't make sense to have static content on a shopping cart checkout where the user/customer can ultimately buy any combination of your products.
The shopping cart does come with a few settings that allow you to customize the browser title and icon, and checkout button colors.
Spiffy Ecommerce has a 30-day 100% money-back guarantee. Give it a try risk-free for the next 30 days.
Why Is The Shopping Cart An Upgrade?
We aren't one of those nickel-and-dime type of company's, and we try to roll out all of our features all under our single subscription.
However, the Infusionsoft shopping cart and order forms are fundamentally different. Supporting these two different Infusionsoft checkout processes means that we have to support and maintain two versions of Spiffy, which costs money.
Rather than rolling out an entirely new E-commerce product at $75-$100 per month, we wanted to make it much more accessible and cost-effective. We decided to make the shopping cart functionality a simple one-time fee upgrade. No additional monthly expense beyond your normal Spiffy account.
You can now upgrade your normal Spiffy account to include the Shopping Cart Checkout package for a low, one-time upgrade fee, of only $199.
To get started, create a standard Spiffy account, and add the Shopping Cart Checkout Upgrade at checkout.
You can always upgrade at a later time within your account, under the "My Account" tab.
Stop leaving sales on the table! Don't go another day with a non-optimized checkout process. Boost conversions with Spiffy right away!
Create your Spiffy account today!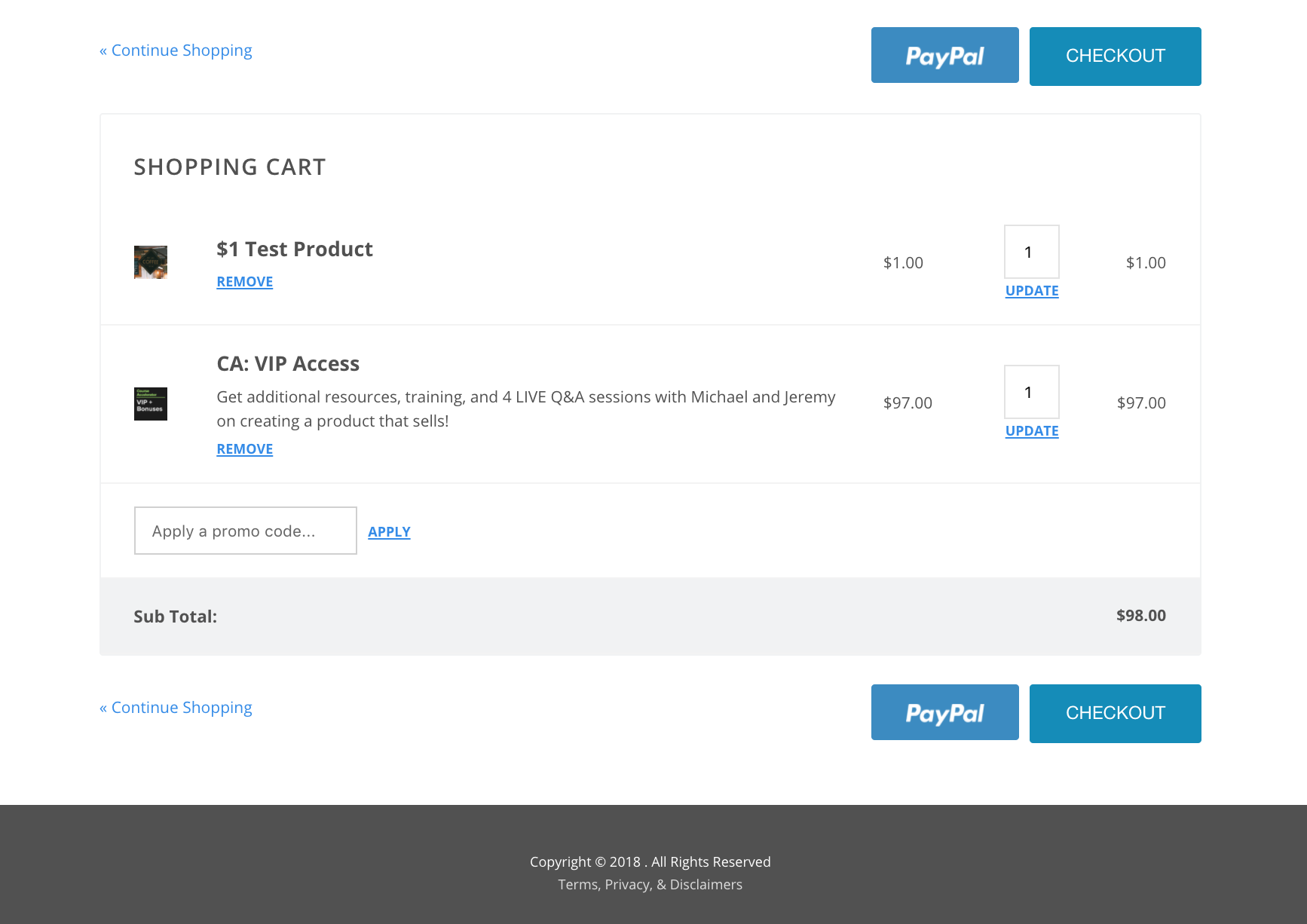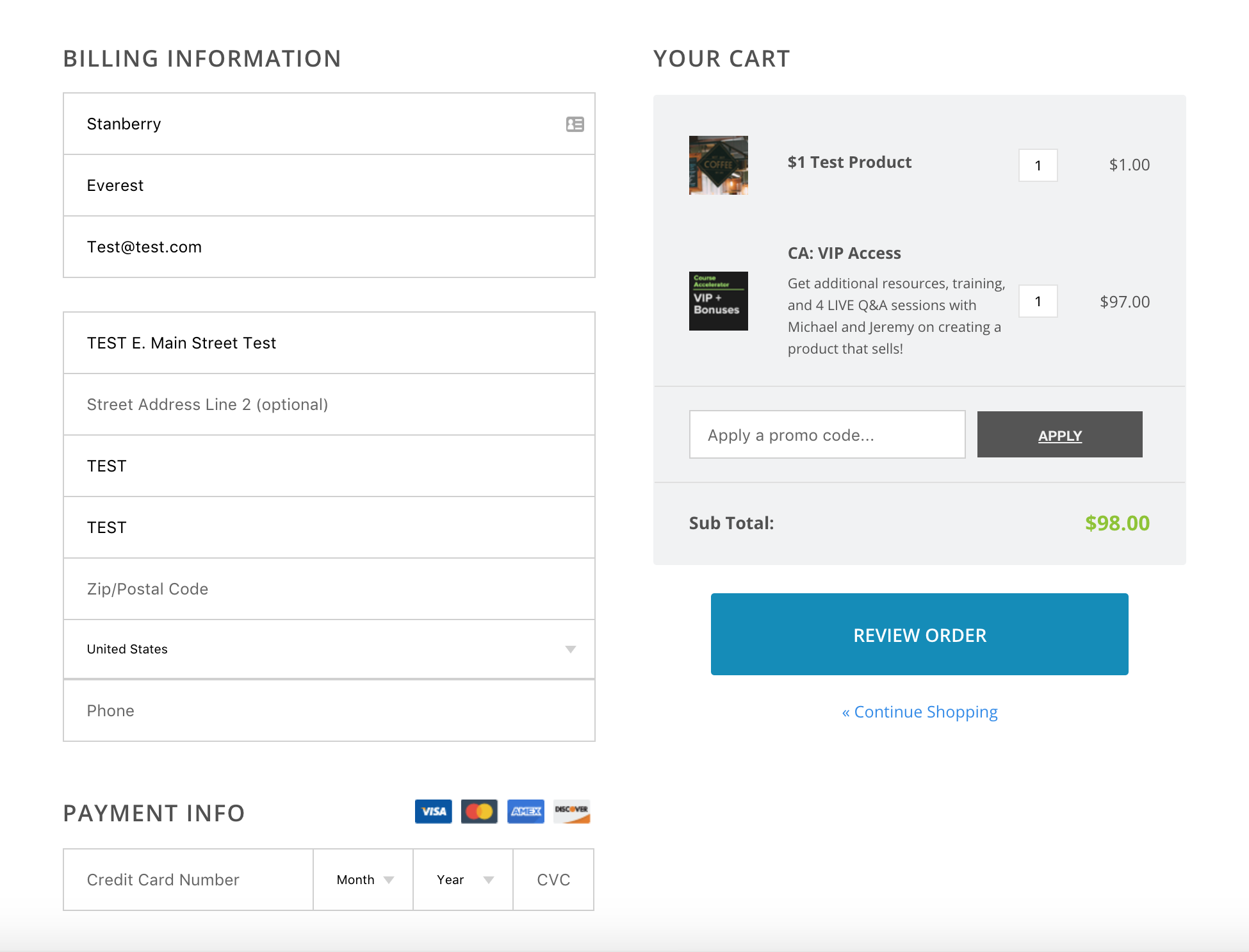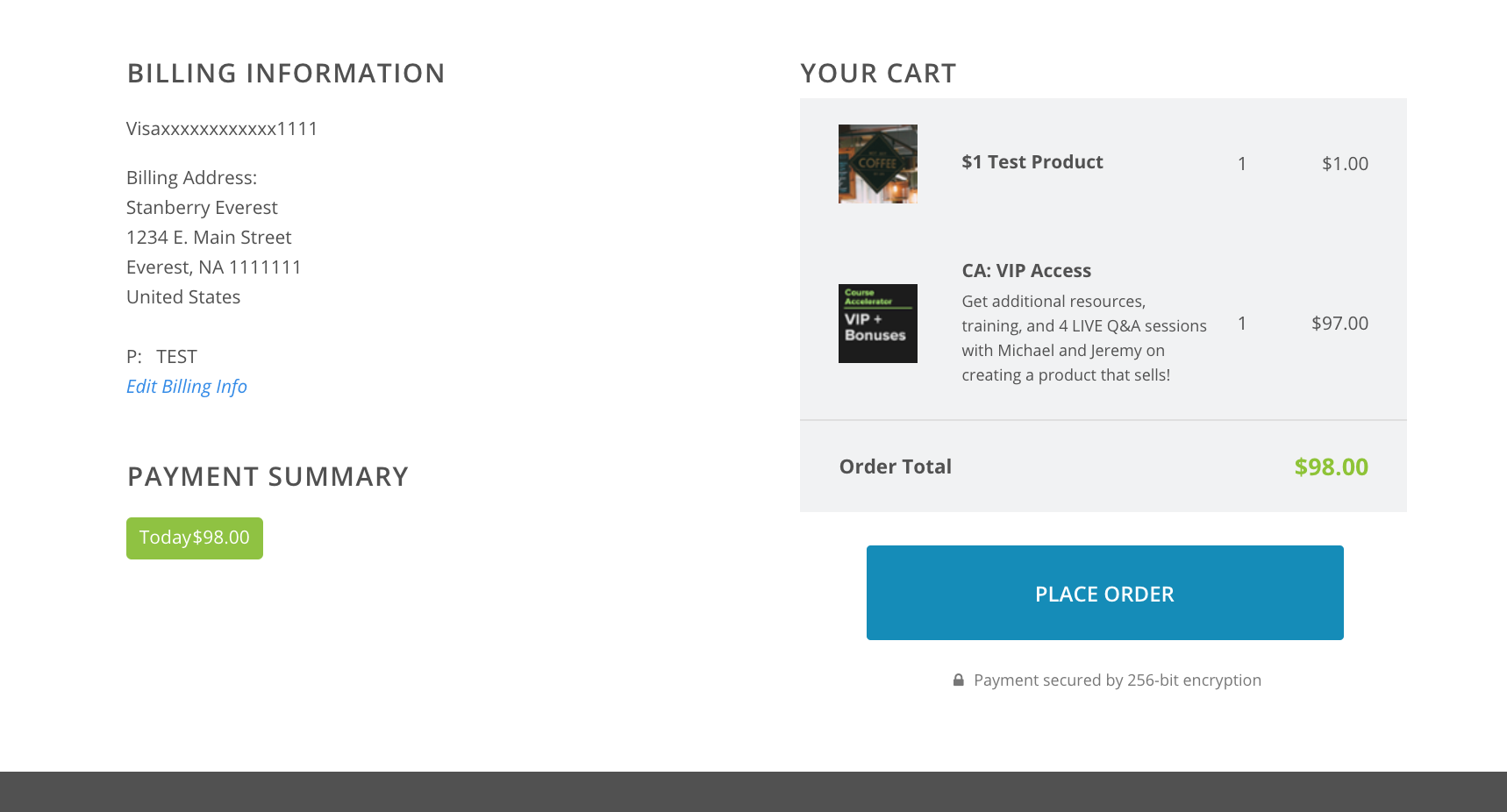 Important! A shopping cart checkout process is much different than an oder form. Spiffy Ecommerce does not have the same drag-and-drop builder as our flagship product for order forms. Please watch the video above.